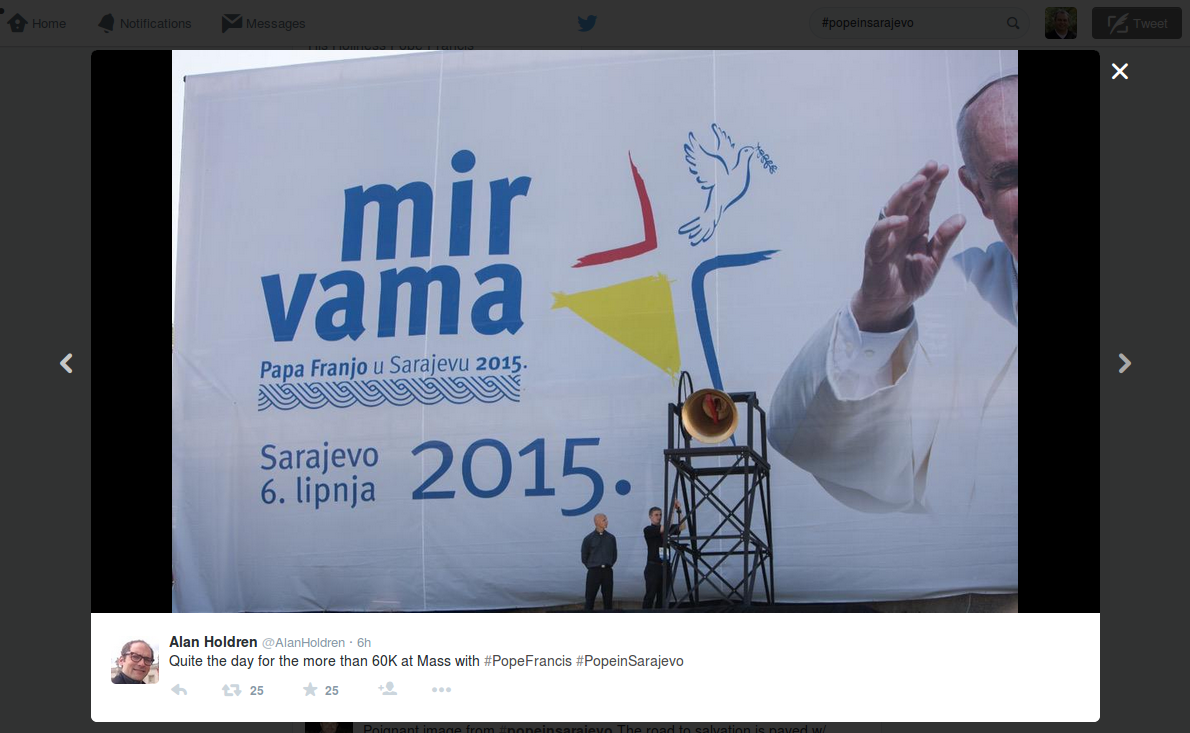 So the "Pope" goes to Sarajevo and the signs have hidden 666.
Here is one of the banners/signs that was made for the visit from Pope Francis. Seems harmless enough?
Well, one has to look closer to see the hidden imagery that is being presented to you. No one chooses an image to present to the public without meaning.
An image is after all worth a thousand words.
Pay attention to the images being presented to you, beware of what these images are saying! You can view more of these images from the Twitter Feed: https://twitter.com/hashtag/popeinsarajevo
Now, let's look closer:
The rope like design has 18 distinct center lines, divided by 3 equals 666.
In between each pair of two lines is the "all seeing eye".
The Pope arrived on June, 6 2015, In numerology, zeros do not count, 1+5= 6, so the pope arrived on 6,6,6
The Dove of Peace is fleeing
What is with the yellow triangle, Yellow is a papal color and the triangle is a masonic symbol
So the Papal staff with the deformed Christ breaks…symbolic?