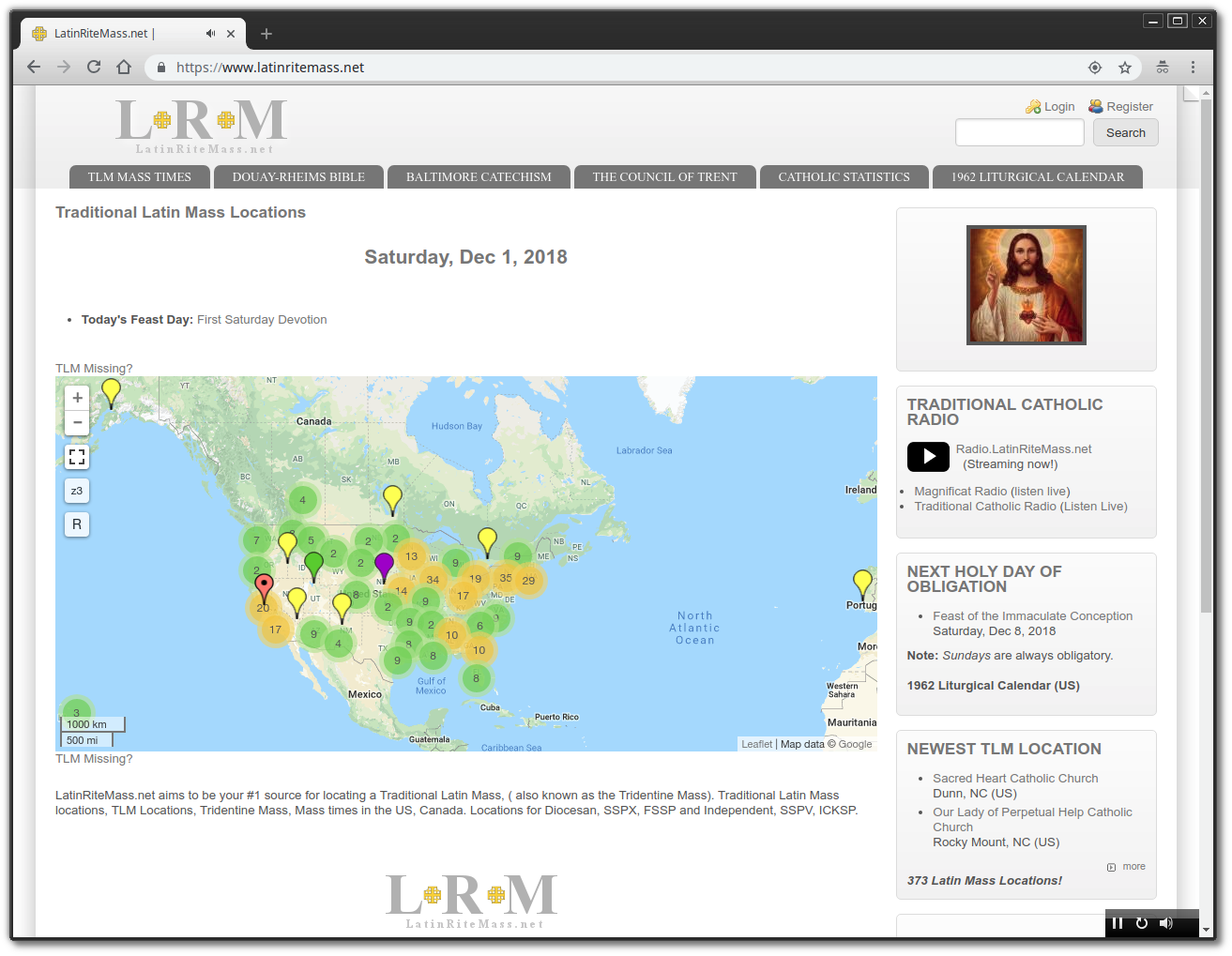 The Roman Rite Mass of All Ages
Find Traditional Latin Masses near you using this great site, LatinRiteMass.net! If you live in US or Canada, Latinritemass.net is a great resource! You can find Mass times and locations for Diocesan Parishes, FSSP Parishes, SSPX, SSPV, ICKSP as well as independent chapels.  This website should be every Latin Rite Catholic's "go to" page to find a Traditional Latin Mass!
There are other sites, but some like to separate and exclude the SSPX and the like from their lists and that is not right. The Roman Rite Mass cannot be suppressed, it is clearly written in Pope St. Pius V's Apostolic Constitution Quo Primum  and restated in Pope Benedict XVI's Apostolic Letter SUMMOROM PONTIFICUM!
If you are attending a Novus Ordo Mass now, and are tired and the endless novelties, find a Traditional Latin Mass near you and go, you will not regret it, in fact you will fall in love with our Lord all over again!!