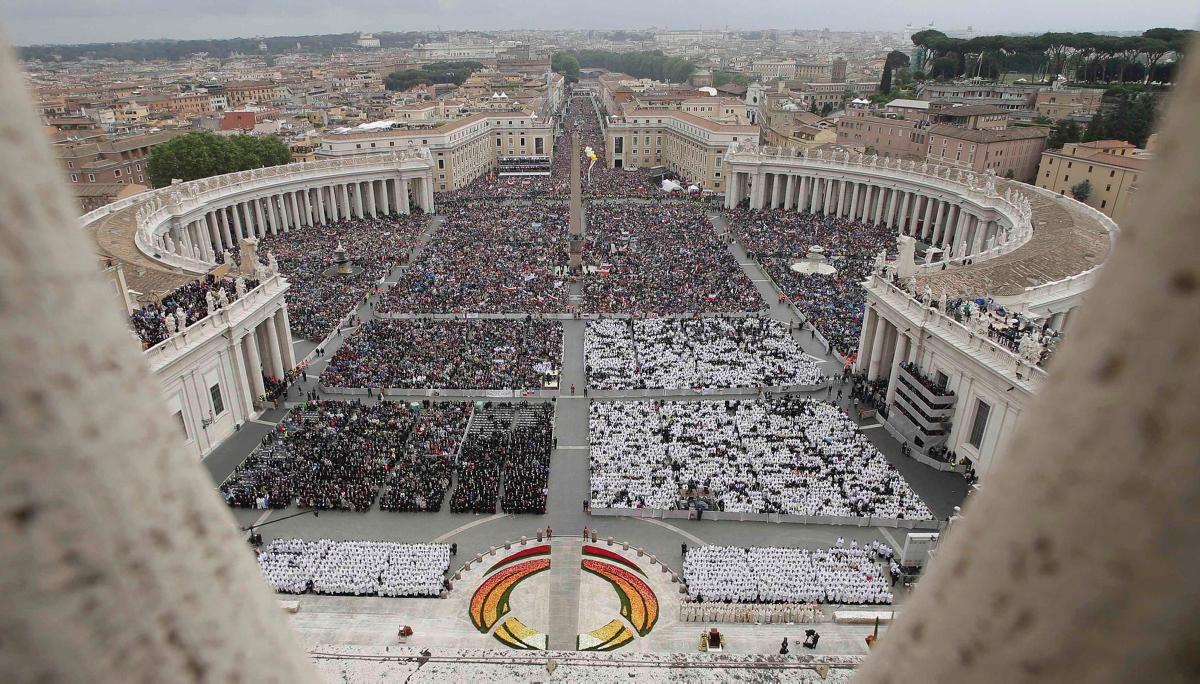 Floral arrangement at Popes' Canonization – Masonic Symbol?
When I first saw this image of the floral arrangement at the foot of the Alter during the Canonization of Pope John Paul II and Pope John XXIII on April 27th, 2014,  I could not help but to see the indisputable Masonic image of a point within a circle. This was very disturbing, and who ever took this photo clearly knew what it was. Now you may ask, isn't the obelisk in the center of St. Peter's Square a Masonic symbol? I don't believe so, the obelisk has been there for hundreds of years even before the Masons formalized in 1717. What makes me wonder is if Masons took up the symbol as an anti-Catholic symbol because of the obelisk in the center of the square?
At any rate, most of this is just conjecture but the undeniable image of the point within a circle is very clear.